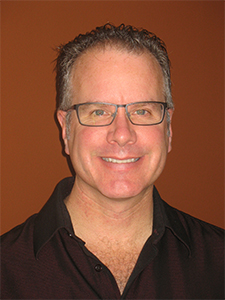 Jim Foley is a Registered Physiotherapist (some prefer the term Physical Therapist) who works in Southern Ontario providing a variety of physiotherapy services to individuals of all ages who have physical or neurological impairments and disabilities. He remains in good standing with the College of Physiotherapists of Ontario (CPO), as well as a member of the Ontario Physiotherapy Association (OPA) and the Canadian Physiotherapy Association (CPA). His skills are utilized by a wide variety of individuals who wish to improve mobility and function at home, work or school. As well, many insurers, case managers, physicians, other therapists, and lawyers in the auto insurance and disability insurance systems are confident in referring their clients to Jimís care.
Jim practices client-centered physiotherapy with enthusiasm and commitment, and his clients and colleagues appreciate his thorough and honest approach to rehabilitation. You will find him efficient, dedicated, and professional with exceptional verbal and written communication skills. His areas of clinical experience and knowledge include working with individuals of all ages who have sustained a soft tissue, orthopaedic, spinal cord, or brain injury resulting in mild to severe (catastrophic) disability. Much of his work and experience is in the motor vehicle collision sector, but he also addresses more chronic conditions such as stroke recovery and Parkinsonís, as well as arthritis and falls prevention.
With a Bachelor of Science in Biology degree from the University of Western Ontario, and a Bachelor of Health Science Degree in Physiotherapy from McMaster University, Jim has been effectively treating clients for over 20 years.
Jim frequently updates his clinical skills and knowledge by attending various courses and conferences, continually reviewing evidence-based research, and occasionally presenting to various groups on physiotherapy and motor vehicle accident issues.
He is an active leader in his professional life, having served in a multitude of capacities for the OPA, including several terms as Hamilton District President, 3 terms on the provincial Board of Directors, and continued involvement at both local and provincial levels. He maintains an ongoing and active role as a clinical preceptor for students in the Physiotherapy Program at McMaster University.
As a volunteer Jim has guest-lectured and consulted with various groups and individuals about a wide variety of topics including the addressing of various physical impairments and ergonomic issues. He has also been active with coaching childrenís sports teams and has involved himself with Canadian Paraplegic Association and Ride to Conquer Cancer events, as well as Alzheimerís fundraisers.
Jim and his family live in the Hamilton region.